2023-05-10
Swiftec Tutorial
---
How To Process Automated Modules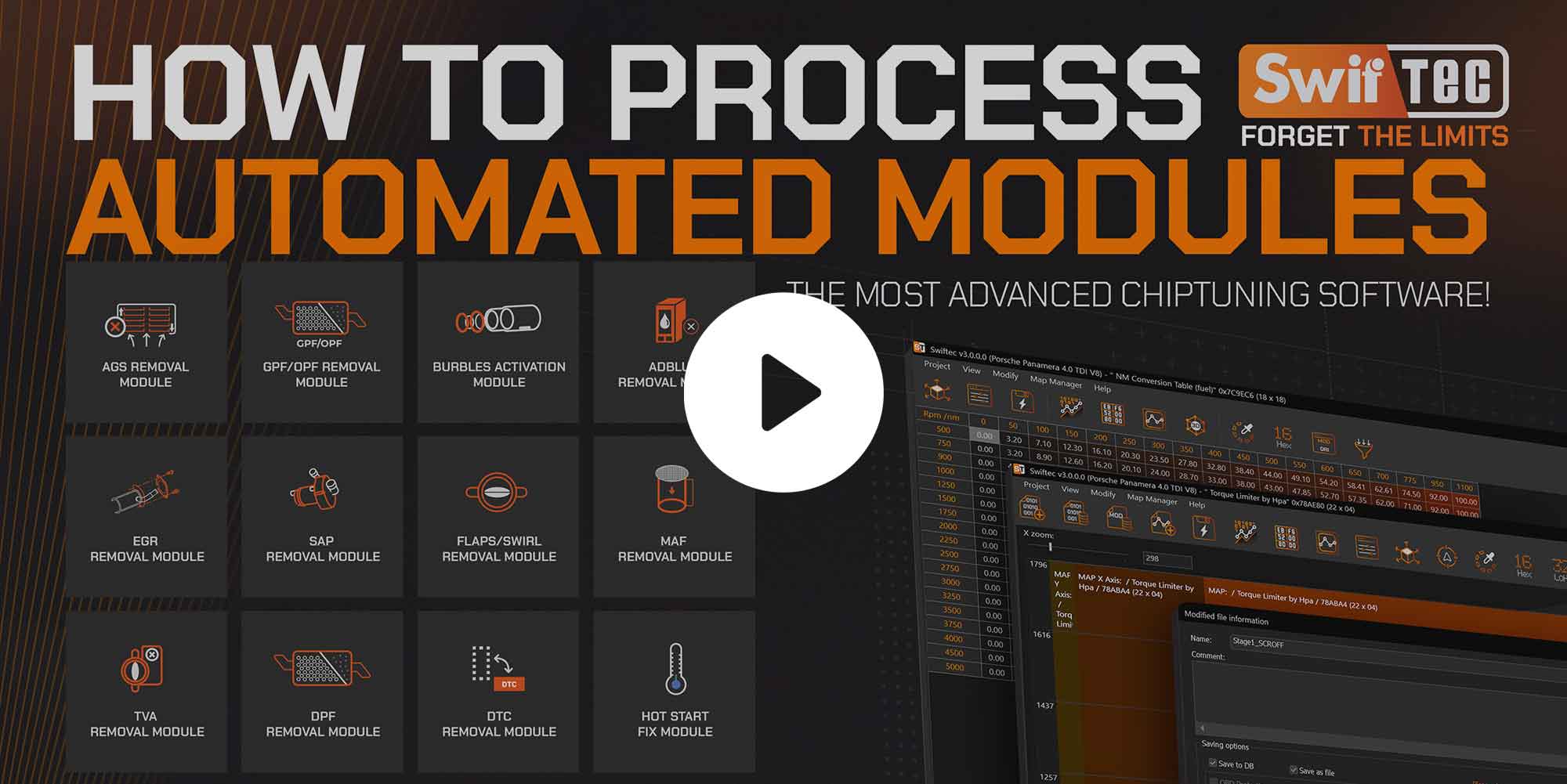 Hello Swiftec Community!
We are starting to publish Swiftec Tutorials to show how simple it is to work with Swiftec, demonstrate all the potential it has to the public and also to present the best practices from our experienced support, research and development teams that are using and evolving Swiftec for years, following the daily needs of customers and themselves.

It will be helpful for future customers, for who is just taking their first steps with Swiftec, but also for professional users already with us for decades.

Now, the first video we are going to share with you is about one of the most brilliant parts of Swiftec, the Automated Modules, with thousands and thousands of great and unique solutions, ready to be applied with a "One Click" action.

Do not be afraid to share your opinions with us on what we missed, so we can perfect those tutorials for all the Swiftec Community!

If you still have some doubts, you can always contact us or even request a personalized DEMO Session to clarify all of them!